The European Union plans to scrap roaming fees by as early as July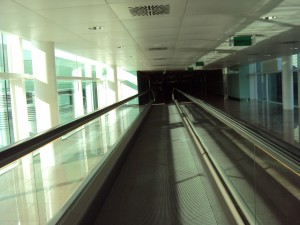 2014, according to The Telegraph the European Commission has voted on the ruling to end roaming fees within from the borders of the European Union, if everything goes to plan then it should be introduced across the EU member states by July 1st.  Currently as we speak a legal proposal for a ban is being drawn up which will be published before the end of July. This proposal will then be put to the national leaders of all the member states in October.
This will come as welcome news to business people and tourists within the EU.  No longer will people receive excessive roaming bills when they return home from their mobile carriers.
The EU has been tattling the problem of high roaming costs since 2007, by gradually reducing them on a year by year basis.  Next month the EU plans on reducing the price of a call from 24p per minute to 20p per minute.  The price of incoming calls made within the EU will also fall from 6.8p per minute to 5.95p, whilst the cost of sending a text will drop from 7.95p per text to 6.8p per text. Data charges will also fall from 59.48p per megabyte to 38.23p megabytes.