The bbc has posted today on it's blog that it intends to launch the bbc iPlayer soon on the Windows phone.  This is great news for the users of the OS, the iPlayer has been on the other most popular OS's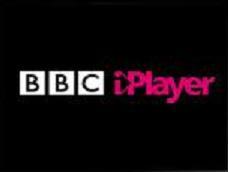 such as Android and iOS for some time.  At the moment  users can access the iPlayer via the phones web browser, but when the new app is released it will provide Windows users with an option to access the iPlayer via the tile interface on the home screen. This will be most  welcomed by Windows users.
The BBC Future Media head of business development Cyrus Saihan sayin a blog post,: "We will be releasing a shortcut to BBC iPlayer in the near future which will be available in the Windows Phone Store, enabling the BBC iPlayer website to work on Windows Phone 7.5 and 8 via a live tile.
"This shortcut will wrap the BBC iPlayer mobile website together with our media player. Hopefully these and other developments will help to expand our online reach further."
He also points out that: "Our latest figures show that over 650 different device types can access BBC iPlayer. Working with the industry in ways like this helps our digital services reach more of the UK's online population and gives our audiences ever increasing ways to access BBC services."
It was inevitable that the BBC would eventually support the OS, because the Windows OS is growing fast within the UK.  According to the popular website Digitalspy, it has grown by as much as 250% within the past year. They also claim that the OS has now over 6% of the UK market share and they say that it is set to grow further in the years to follow.