The bbc iPlayer has been launched on Sky+ boxes.  Now Sky viewers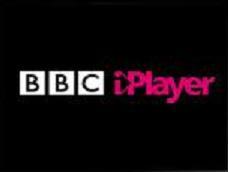 will be able to catch up on the most popular bbc tv programmes, such as EastEnders  Dr Who, just by going into the demand section on the Sky menu.
It is now joined by most of the other major broadcasters interactive players such as ITV Player, Demand 5 and Skys very own interactive player. However Channels 4's 4oD's service will be launching on the platform in early 2013. 
All this comes as welcome news to Sky viewers, who in the past had to make sure if they intended to view a programme at a later date that they had to record it through the record facility on the Sky tv box.
Now the five year old bbc iplayer is on most major platforms, with the exception of the new Windows 8 phone os, which is likely to be supported very soon.
Daniel Danker, the general manager of BBC Programmes and On Demand, says that; "BBC iPlayer has had a record-breaking year, with 2 billion requests for programmes in 2011, and nearly 200 million requests in September 2012 alone".
"Available on over 650 platforms and devices across PC, mobile, tablet and internet-connected TVs, we are delighted that iPlayer is now also available to millions of Sky+ homes. 20% of all iPlayer use is already on the living room TV.
"By partnering with Sky, BBC iPlayer is available on all major UK TV platforms at no extra charge, making sure our audiences can access the best of the BBC's content at home and on the go, whenever and wherever they choose."
Sky's director of TV products Luke Bradley-Jones added: ""We're delighted to have partnered with the BBC to bring the best of the BBC on demand to Sky customers. Providing customers with the flexibility to enjoy their favourite TV on demand, our comprehensive catch-up TV service perfectly complements the genius of Sky+, which already helps millions of our customers take charge of their viewing.
"We continue to put Sky customers in control, with the addition of BBC iPlayer to Sky+ sitting alongside a range of innovations including remote record, series link and now even being able to use your iPad as a remote control."
Source BBC
In order to access these interactive services Sky viewers will need to activate the On Demand services and connect their Sky+HD box to their broadband router. If you require more information go to www.sky.com