Samsung has rolled a new Cloud backup service that has the ability to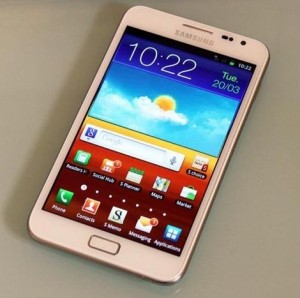 back up everything. The new cloud back up service has already been rolled out to  Samsungs flagship phone called the Samsung Galaxy Note 7. This backup service will be able to match Apples iCloud backup service which has been able to back up everything for years.
Until now Android phones have not been able to fully backup everything in a simple way. However Googles backup service has improved with the launch of  its latest os called Android Marshmallow. Now it will back up apps, photos, contacts and its calendar. But it still lacks a few things, such as the ability to back up sms texts, screen layout and app data for all apps. Currently for Google to be able to back up the data within a particular app, it requires the app to be updated to the latest os and the app developer not cancel the enabled option for Google to store the apps data. There are also many third party backup services available but most are not reliable or too complex for the average none techie consumer to want to use.
Samsung is also rolling the service out to other top end models such as the s7 and the s7 edge. Expect to see the service sometime this August on those models.